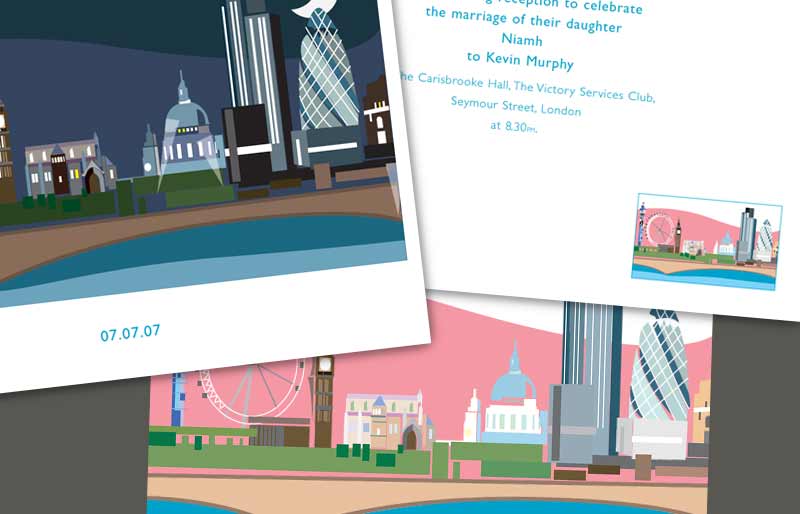 Niamh and Kevin wanted to have a London based theme for their wedding. They liked the idea of a skyline illustration that was modern, using a 'cut-out' collage look.
We thought a pastel colour scheme would work well and the bride and groom were very pleased with the results.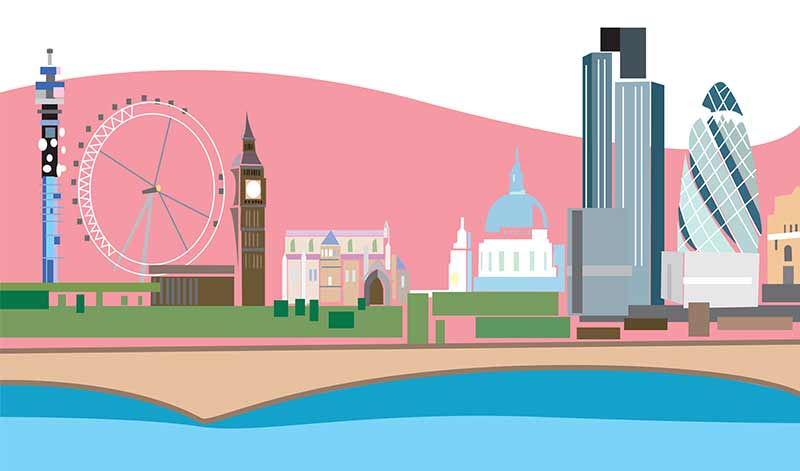 The panorama included an illustration of the church the couple were married in. That's it inbetween Big Ben and St. Paul's Cathedral. Below is the evening invitation. We thought a night time view of the skyline would suit it very well. After the wedding, the couple contacted me and asked if I could print the skylines and have them framed. I did and I imagine they still have them on their wall at home for them and their 3 children to enjoy.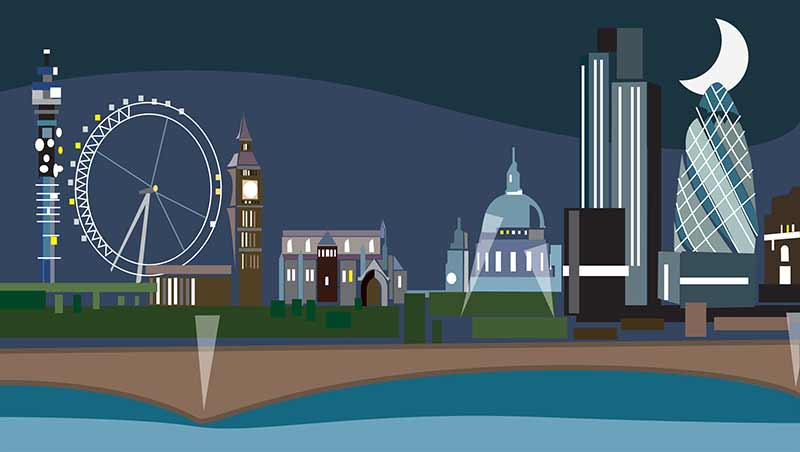 Here we used a slightly moderised version of a well established font – Univers.

Below are some examples of pull-up roller banners based on Niamh & Kevin's artwork theme. They're lightweight, portable and take moments to set up. They include a high quality and durable carry-case, making them perfect for both indoor and outdoor use. A nice keepsake that can be easily stored.
I can also supply Art Prints of your wedding stationery imagery to hang on your wall. We can supply as canvas or framed. I can produce a mock-up for you to see what your finished print may look like in situ.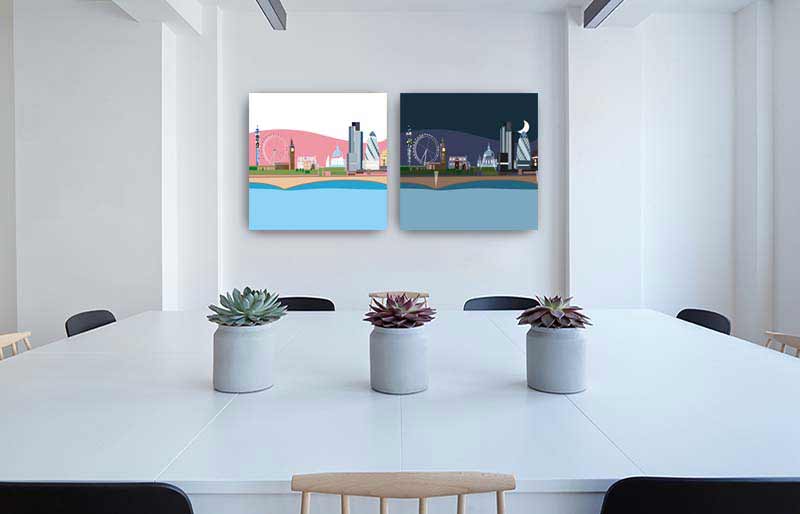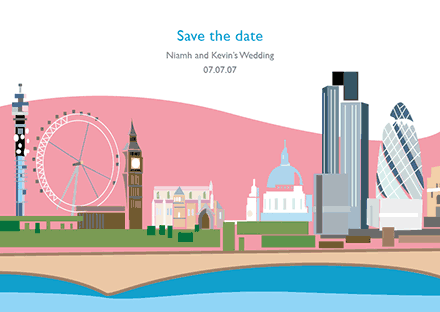 Save the Date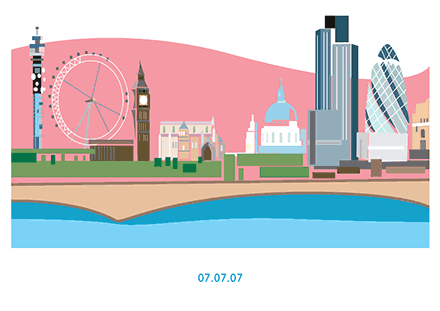 Invitation (Day)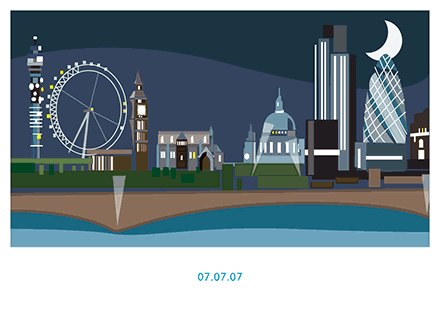 Invitation (Evening)
Envelope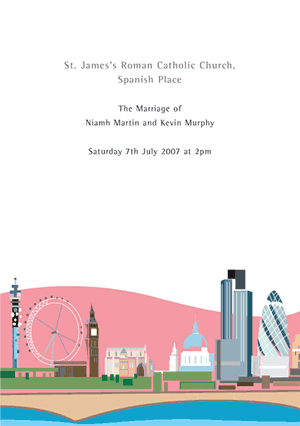 Order of Service (Front)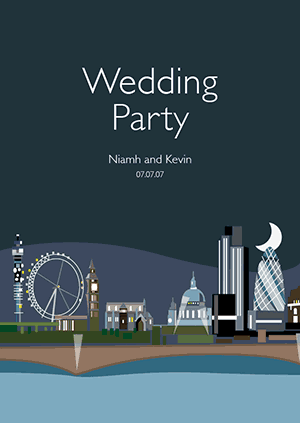 Wedding Party Sign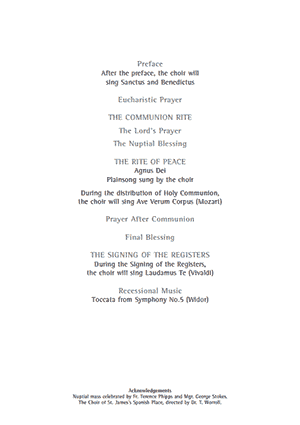 Order of Service (Inner Page)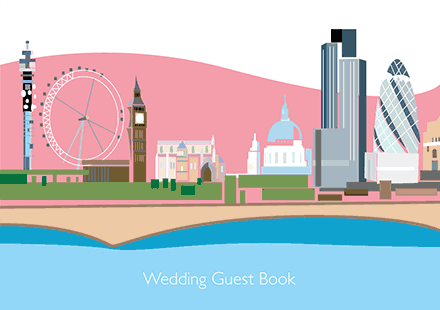 Guest Book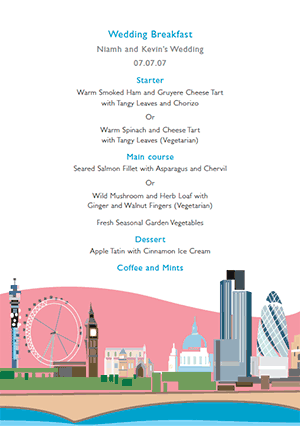 Wedding Breakfast
Thank You Card
Feedback...
"Thank you Mark, you absolutely nailed the look and feel of our wedding with the London landscape. Our guests loved it and it was a real talking point on the day."
Niamh & Kevin