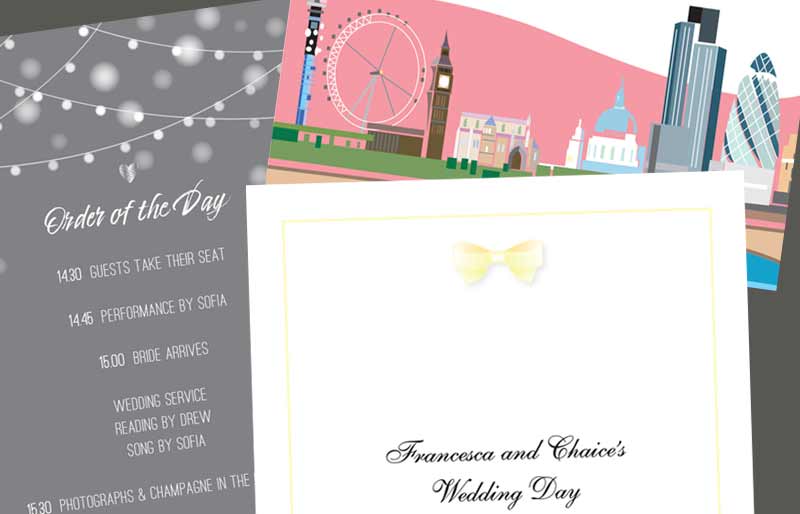 The Order of Service (or Ceremony Programme / Order of the Day) can be as simple as a list of important times on your big day or as elaborate as a booklet to include the readings and songs to be sung during the ceremony.

You can establish this piece as part of your wedding suite theme as well as including pictures of yourselves if you wish.

The Order of Service is usually the memento that your guests keep as a reminder of your big day.