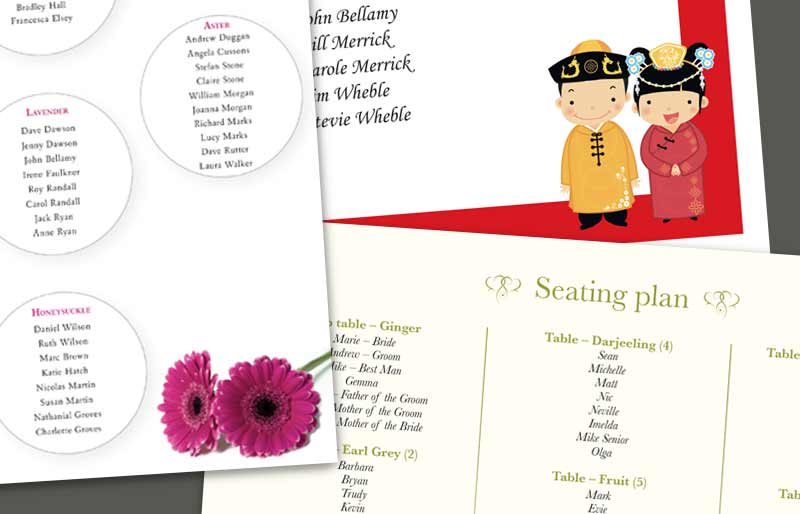 Your table plan can be the most controversial piece of your wedding suite. Not only is it important that you have your tables clearly marked and distinguishable for your guests but you also want to make sure that diplomacy rules and everyone is happy! A few examples of the different styles available are shown here:

Francesca and Chaice decided to have separate A6 table plans - one for each table.

Marie and Andrew had a separate table plan and seating plan.

Others prefer the layout of tables with the names in place - it's just down to personal preference.

Our most popular format is the A1 table plan mounted on 5mm thick Foamex board and our pricing app is based on this.
Rachel & Drew
Sam & Joe
Natalie & Kevin
Francesca & Chaice
Rebecca & Stewart
Marie & Andrew (table plan)
Marie & Andrew (seating plan)
Keeping it Green
All wedding stationery will be printed on forest sustainable paper.