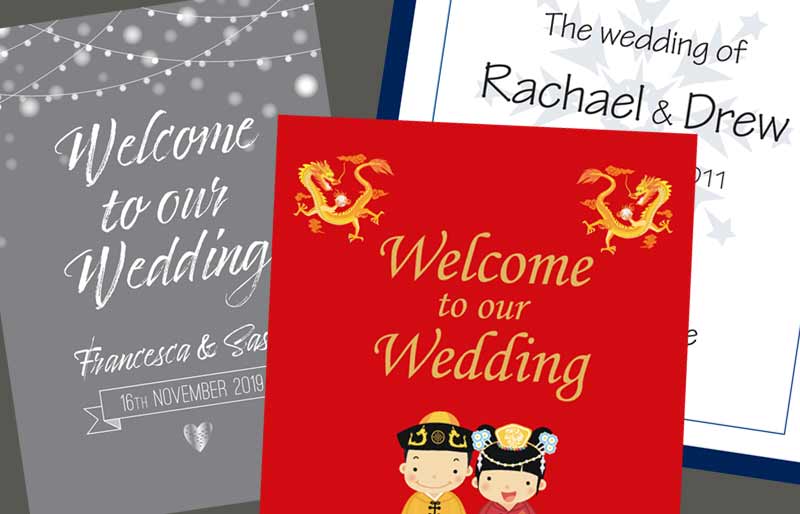 Show your guests they are in the right place! A popular form of welcome sign is the pull-up roller banner which stands at 2m tall and is lightweight, portable and takes moments to set up. Banners include a high quality and durable carry case which makes them both perfect for indoor and outdoor use. Plus, they are the perfect keepsake that is easily stored. The example shown here is based on Niamh & Kevin's artwork theme.

Another option is the A1 welcome poster mounted on 5mm thick Foamex board. Our Pricing App has the option for both styles.
Our pricing app has options for the pull-up banner and also an A1 Welcome Poster mounted on 5mm thick Foamex board.